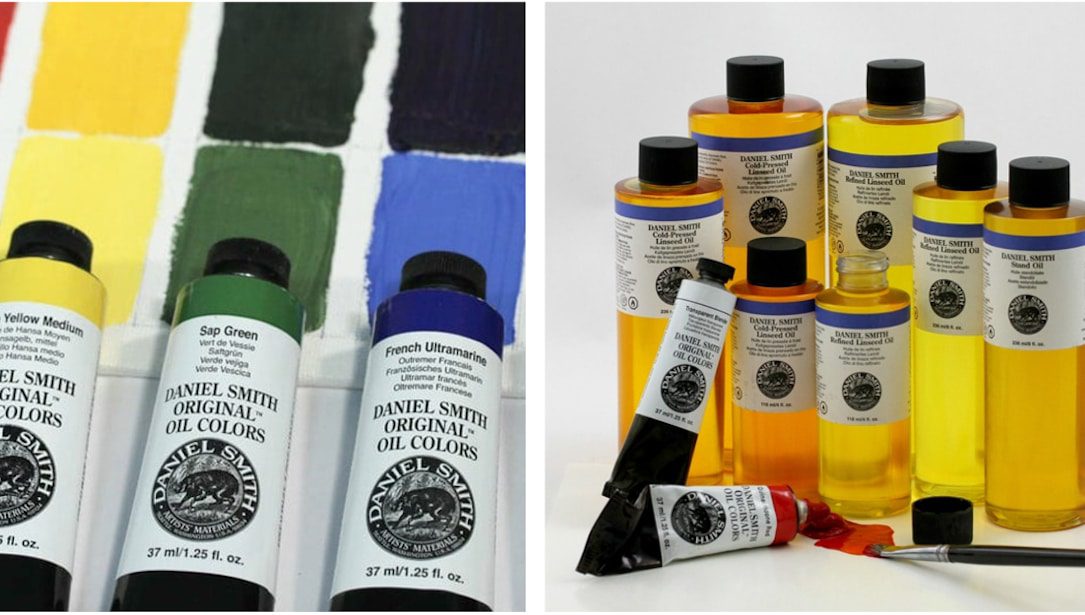 DANIEL SMITH Original Oils will be discontinued
Effective September 1, 2022 – We have made the decision to discontinue the DANIEL SMITH ORIGINAL OIL COLORS, as well as the ORIGINAL OIL MEDIUMS. MAP is removed on all items in these lines. Fully phasing out these products from of our inventory will take some time.
We are doing this to make room for a future line expansion of our DANIEL SMITH WATER SOLUBLE OIL COLORS and WATER SOLUBLE OIL MEDIUMS to more fully support oil artists worldwide.
After four decades with our ORIGINAL OIL line, it's a difficult decision to stop production.
However, our WATER SOLUBLE OIL COLORS are made with the same pigments and binder – in fact, everything about these two product lines is the same, from the ingredients to the machines used to produce them. The only difference is the Linseed Oil and Safflower Oil have been modified to make the paint easily cleaned with water – no solvents required!
We have many more innovative products in the works – stay tuned!